Aceh Triple-A Poject (1 November 2006-1 May 2008)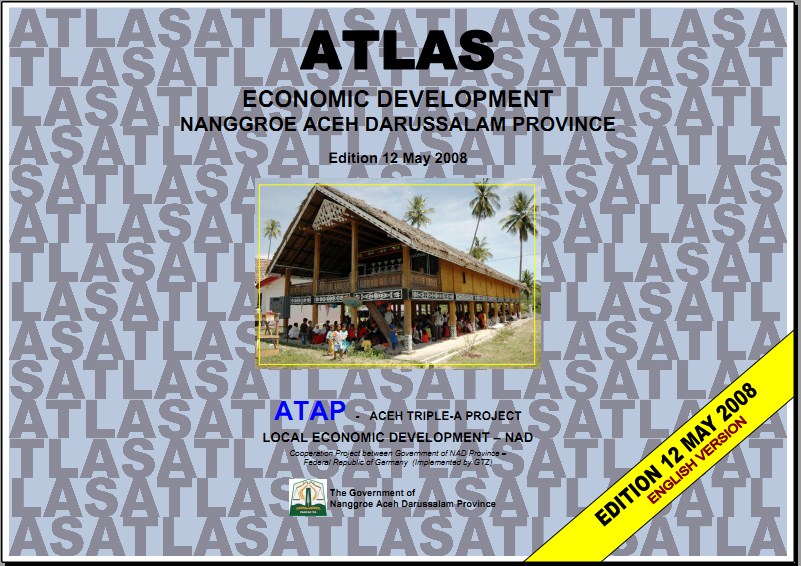 Category : Economic Development
Periods : November 2006 - May 2008
Location : Aceh Province, Indonesia
Service Provider : Swisscontact
Project Value :
Funding : GTZ (BMZ)
Clients : Provincial Government of Aceh, Indonesia
Consortium Partners : Triple-A, Swisscontact As lead firm
Staff Provided : 5 International and 6 National, ,
Description of the Projet :
Disaster and impacts. On 26 December 2004 the Province of Aceh was hit by a strong earthquake followed by a tsunami that devastated large areas along the coast, destroying homes, buildings and infrastructure, and causing severe environmental, social and economic impacts. The disaster claimed over 127'000 casualties, and more than 500'000 internally displaced people. The national, provincial and local government together with local non-government organizations and international donor agencies responded swiftly with rescue operations, emergency relief and humanitarian aid. Need for economic recovery. After the initial response, the attention has shifted to reconstruction and economic recovery. The economic recovery largely depends on the concerted endeavor by the business sector (including local entrepreneurs and foreign investors), the community (as citizens, workers and consumers), and the provincial and local government (as provider of public infrastructure and enforcers of the regulatory framework). First, development stakeholders need to share a common perception of economic development potential and constraints. Second, the stakeholders need to match and synchronize their initiatives, actions and investments. Third, they need to define effective mechanisms for coordination, cooperation and participation in planning, investment and implementation. These three principles are essential for the development of a sound and competitive business investment climate. Economic Development Strategy to guide recovery. In view of the above, the Provincial Government of Aceh intends to prepare an Economic Development Strategy (EDS) for the Province of Aceh that will serve as framework for economic development iniatives and investments at both Province and District level. The preparation process will involve a multi-stakeholder taskforce led by the Provincial Development Planning Agency (Bappeda). The multi-stakeholder taskforce will comprise representatives of concerned Provincial and District government authorities (including executive and legislative branches), private business (including professional associations, chamber of commerce), and community-based and non-government organizations (including universities, public media), as well as the Rehabilitation and Reconstruction Agency (BRR). The Gesellschaft fur TechnischeZusammenarbeit (GTZ) is prepared to support this initiative by mobilizing a Swisscontact expert team to provide technical assistance. Coverage.The EDS will cover the entire Province of Aceh, including 21 Districts, and taking into account its regional context. The long-term horizon of the master plan will be 10-15 years in compliance with the PJP. The medium-term perspective will be 5 years in compliance with the Renstra and PJM. The short-term outlook will be 1 year in compliance with the annual budgeting of the Provincial and District governments. The EDS will include all economic sectors, as well as inter-sector linkages with due emphasis on the roles of small and medium-sized enterprises, and the generation of jobs and income for the people of Aceh.
Services Provided:
The activities pertaining to the technical assistance project foreseen for mid-November 2006 to mid-March 2007 will produce a 'light' Triple-A version based on readily available data, planning documents and regulations.
The main activities foreseen are:
Mobilize consultant team, establish Steering Committee, Technical Team and Task Force, and prepare an Inception Report;
Prepare an Atlas (steps: definition of conceptual framework; collection and verification of data; establishment of data base; compilation and editing of Atlas hardcopy and softcopy). In preparation of ATLAS, the maps were displayed made and stored in a structured spatial database collected from relevant stakeholders such as: base map, land use, land status, cadastral maps, administrative boundaries maps, infrastructure maps, etc
Prepare Agenda (steps: structured interviews and consultative meetings; analysis based on SWOT; formulation of shared visions, joint strategies; action plans based on synchronized and matching initiatives; combined funding)
Prepare Aturan-main (steps: Identification of opportunities and constraints for implementation of Agenda; streamlining of procedures and public service delivery; guidelines for cooperation and coordination among government, business sector and community)
Products :
ATLAS Economic Development Nanggroe Aceh Darussalam : English - Indonesia
AGENDA Economic Development Nanggroe Aceh Darussalam : English - Indonesia
ATURAN MAIN Economic Development Nanggroe Aceh Darussalam : English - Indonesia
If you would like to know more, please contact us or or send email to aaa@triple-a-team.com