Aceh Disaster Risk Mapping Project ( September 2010 - March 2011)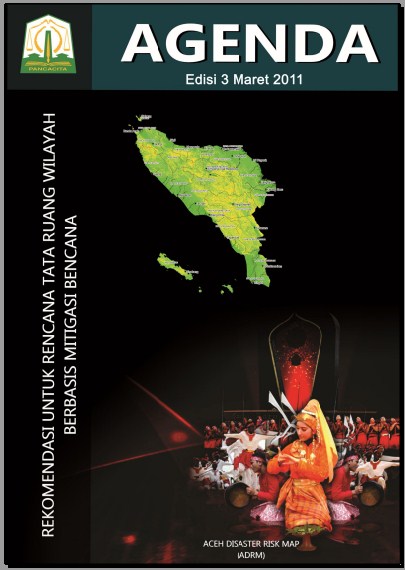 Category : Disaster Risk Mapping
Periods : Sep 2010 - Mar 2011
Location : Aceh Province
Service Provider : TDMRC
Project Value :
Funding : UNDP DRR-A
Clients : TDMRC, Provincial Government of Aceh
Consortium Partners :
Staff Provided : 2 International 2 National
Background & Objective :
During the last few years Indonesia has been hit by a series of natural disasters, including the tsunami in Aceh in 2004, the earthquake in Yogyakarta in 2006 and the earthquake in Padang in 2009, which have claimed thousands of victims, caused severe damage of property and infrastructure, and financial losses, and disrupted the local economies.
Aceh always needs to be aware of any disasters that might happen in the future, because of its location along Semangko fault line. The implication is that Aceh is prone to earthquake, tsunami, flood, landslide, and other hydrological disasters. The ADRM project was implemented in coordination with Syiah Kuala University's 'Tsunami and Disaster Mitigation Research Center (TDMRC)'. Triple-A team members provided technical assistance and capacity building of staff in multi-disaster risk analysis, comprising hazard maps, vulnerability maps, capacity maps and risk maps for ten (10) types of natural disasters, and preparation of disaster mitigation strategies and action plans that are used as basis for the review of spatial master plans and investment programs.

Service Provided:
The purpose of the technical assistance was to strengthen the ADRM team of TDMRC local capacity through 'on-the-job-training', to develop disaster hazard maps, vulnerability maps adaptation maps and risk maps. The outputs prepared together with the TDMRC team included:
A comprehensive Atlas comprising three sections: (I) Types of natural disasters, including a first ranking of disasters for Aceh Province; (II) A general disaster mitigation profile of Aceh Province; (III) Disaster Risk Maps, including hazard maps, vulnerability maps adaptation capacity maps and risk maps.
Based on the Atlas, recommendations for spatial development are made in the form of an Agenda that spells out the specific actions to be taken, when, and by whom.
Finally Aturan-main (=Rules-of-the-game) are prepared to provide clear mechanisms for implementation of the Agenda, including enforcement, controls and sanctions related to the Disaster Mitigation-based Spatial Plan. Together, the Atlas, Agenda and Aturan-main are also referred to as the Triple-A Tools.
Products :
ATLAS Peta Risiko Bencana Aceh
Agenda Rekomendasi untuk RTRW Berbasis Mitigasi Bencana Aceh
Aturan Main Perencanaan Pembangunan Berbasis Mitigasi Bencana Aceh
If you would like to know more, please contact us or send email to aaa@triple-a-team.com